3FT DC 12V 24V auto car jump cable alligator clips to female cigarette lighter socket with 10A fuse Car booster cable

Product Name: Auto car jump cable alligator clips to female cigarette lighter socket with fuse car power cable
- signed, Nickel Steel with black insulation-Grip, rating: 30A 
+ signed, Nickel Steel with red insulation-Grip, rating: 30A 
Molded PVC Black 45p                                                   Molded PE Transparent 
  Car Fuse: 10A                                                                 Terminal: 205 Female Type, Nickel Plated Brass                                                 Cable: UL, SPT-2, 16AWG/2C                                     OD: 3.7*7.4MM                                                                                                     Color: Red/Black                                                             Length: 3ft 
Note: 
All cables are 100% tested: Any open, miswiring&shot are not permitted. 
Withstanding voltage: DC 300V AT 10ms. 
Insulation resistance: 5M Ohm(min) 
Conductive resistance: 5 Ohm max. 
All material must are RoHS Compliance 
Main Feature of auto car jump cable:
Auto car jump cable Alligator Clip Extension Cable with Female Socket. Car Fuse: 10A; Cable: UL SPT-2 16AWG/2C; Length: 3FT; Alligator clip rating: 30A.
Auto car jump cable Clip attaches directly to the your battery and facilitates quick as well as easy installation. Ideal to be used with any accessory with a 12v 24V cigarette lighter plug fitted.
Positive and Negative Auto car jump cable clips attach directly to the vehicle battery, quick installation, charging your device immediately.
Durable high quality plastic and metal material ensures durability and longevity. Auto car jump cable Designed for both indoor and outdoor use.
KUNCAN BRAND: If for any reasons you are not satisfied with our product or service, please contact us first, we will be responsible for any un-expectable issues.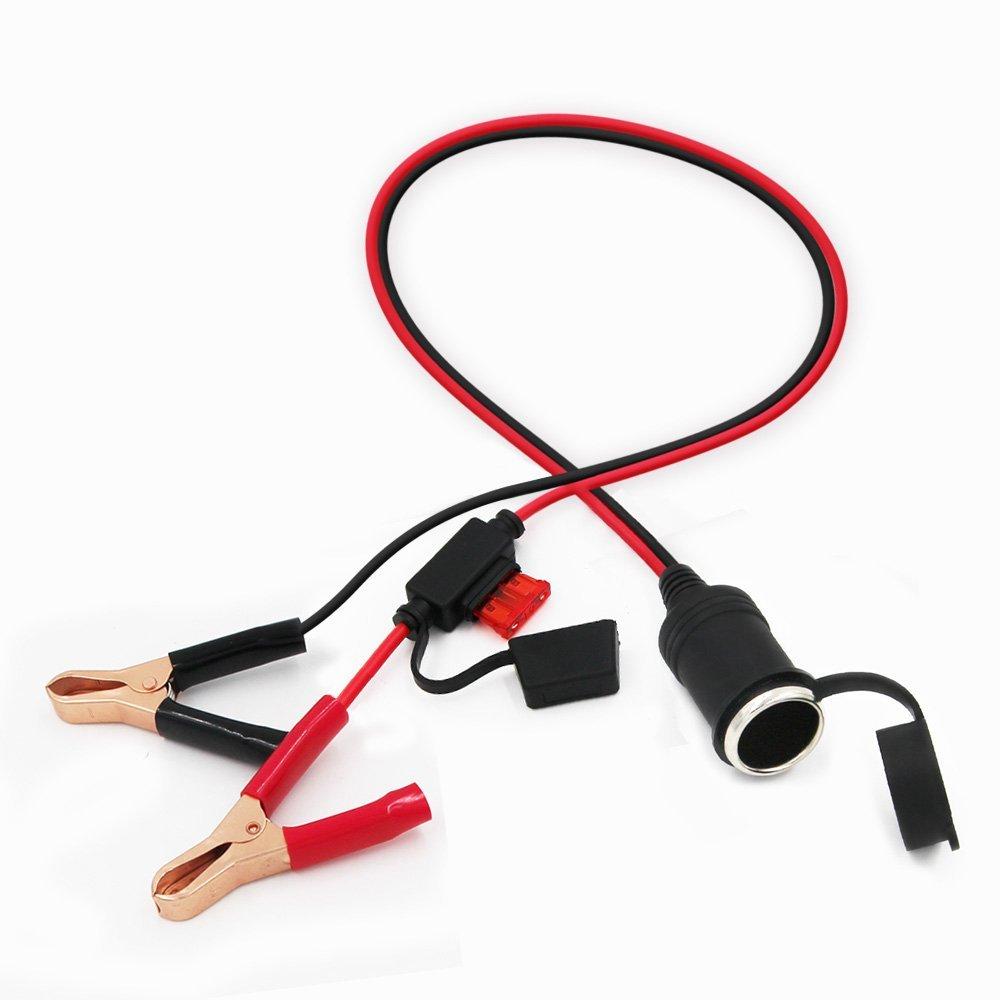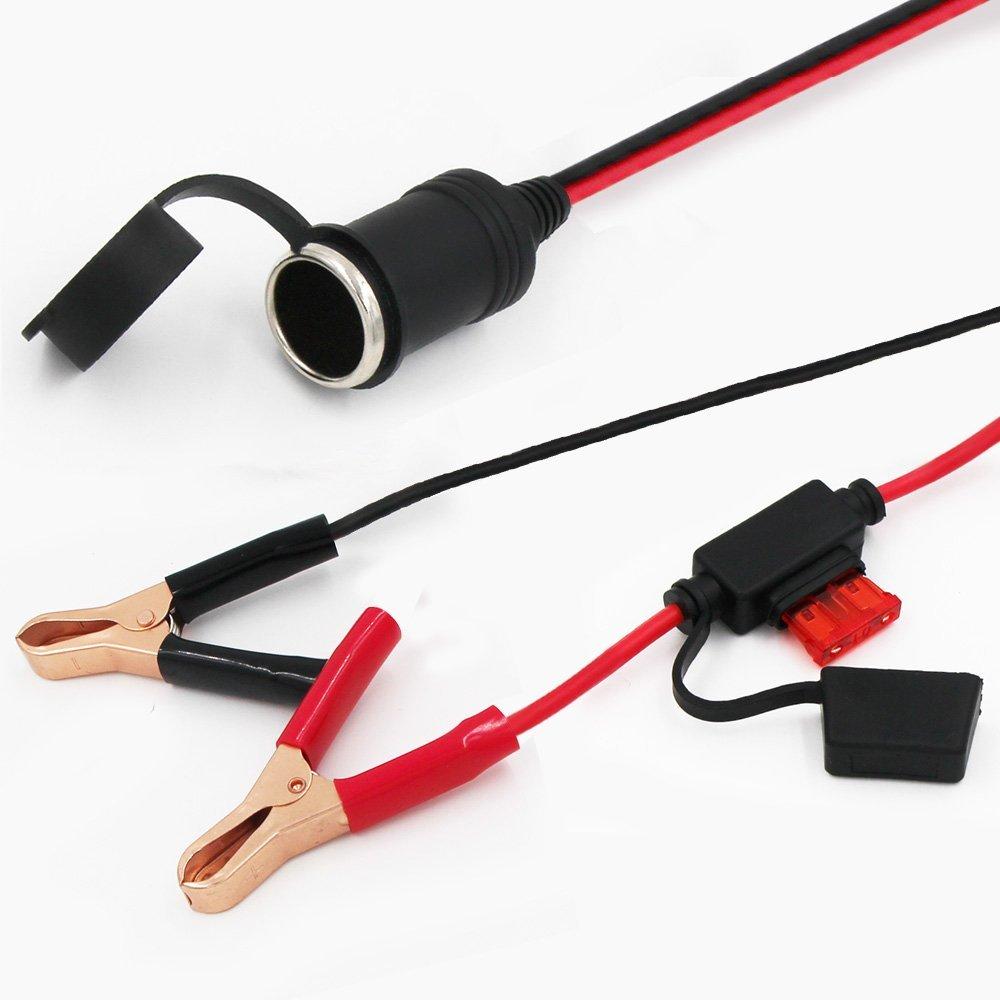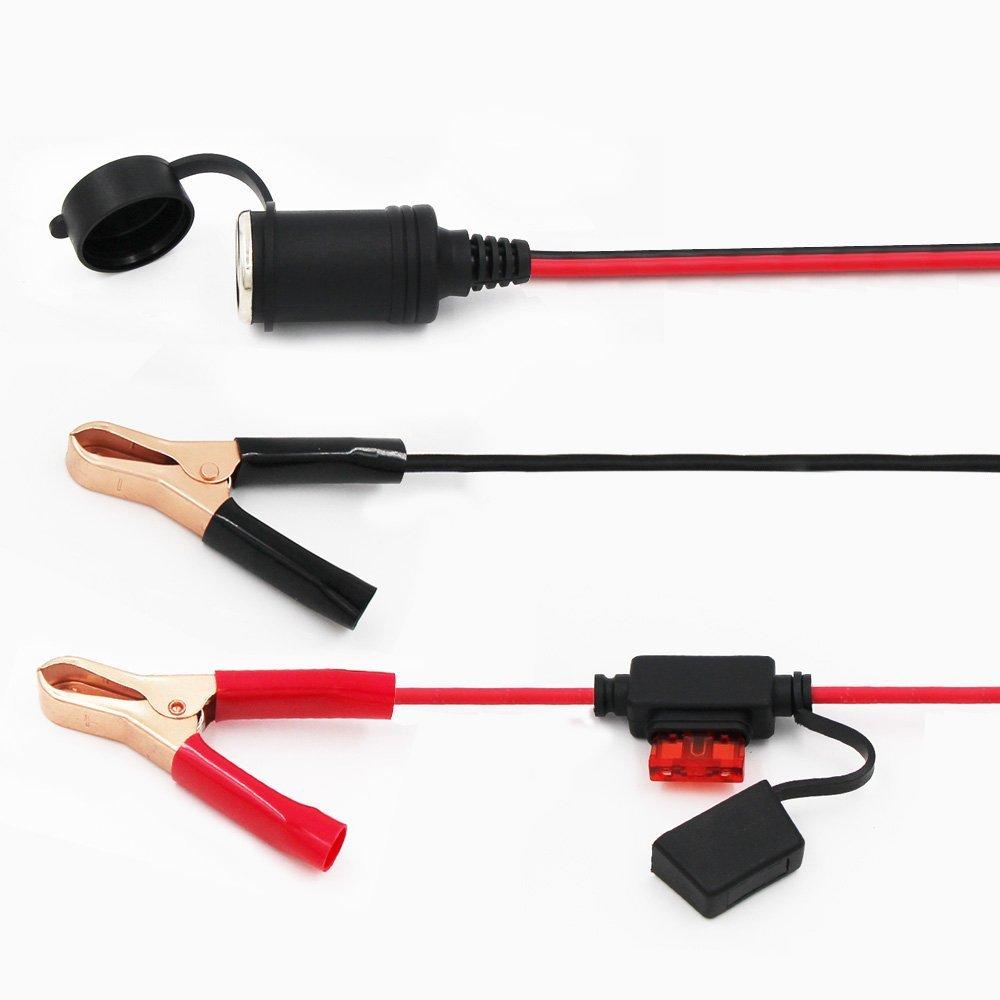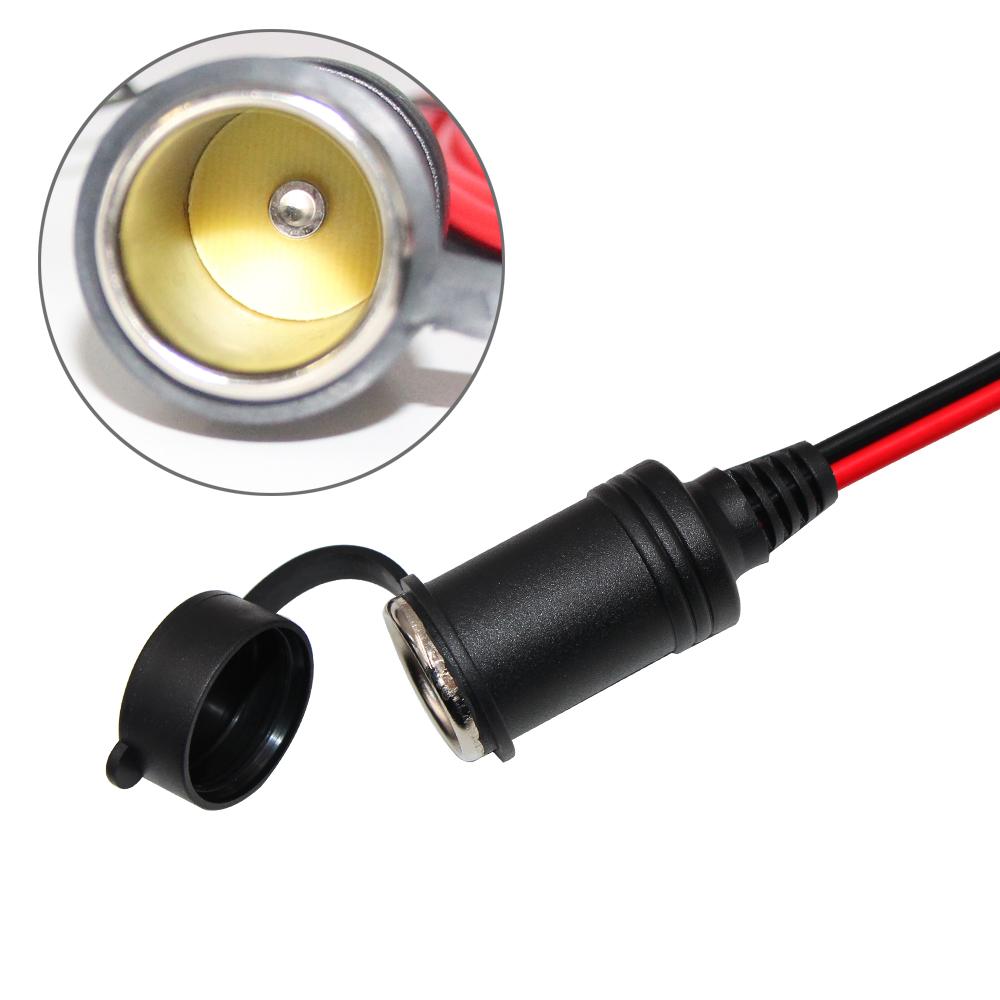 | | |
| --- | --- |
| Company name | Shenzhen Kuncan Electronics Co.,Ltd |
| Business type | Industrial and Trading company(manufacturer and expoter) |
| Factory and office address | Building 4, Huidebao Industrial Park, Guanguang Road, Guangming New Area, Shenzhen, China |
| History | Star from 2008 |
| Employee | about 100 workers |
| Working capacity | about 6000 pcs/ day |
| Quality control | ISO 9001:2008 system |
| Main product | AC power cord, USB/Lan cable, A/V cable, Car charger/Cigar cable, dc fuse power cable for car, ac dc adapter etc |
| Application | AC&DC cable for home appliance, car accessory, mobile and computer accessory. |